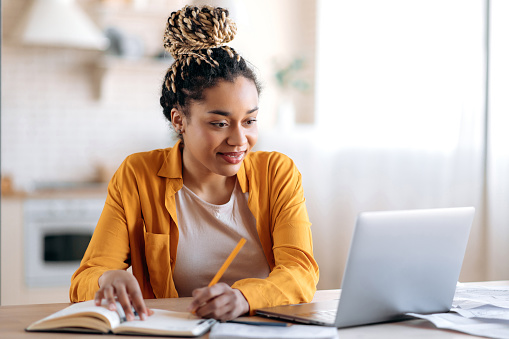 Tuition is an additional and extra class with a smaller group of people that is done after school hours. It can also be done only during weekends either through home tuition, tuition centers, or online tuition. It is a very common concept among students, especially among primary and secondary school students. 
If we talk about a decade ago, parents would prefer to send their kids to tuition centers after their school hours. Nowadays, students prefer to attend their tuition or extra class at home rather than having to go to the tuition center. This concept of tuition is what we called home tuition.
The term 'home tuition' is not a new thing. In Malaysia, the concept of home tuition has begun to be accepted when the positive impact and advantages have begun to be talked about by many parents.  It is not a new thing, in fact, this concept has long been popular and well received by parents around the world. 
The concept of home tuition is simple. It is when the tuition teacher or tutor will come to the house to teach the students. It is very different from the previous concept of tuition where parents had to send their children to classes or tuition centers.
Home Tuition or Tuition Center?
Indeed, both option has their own advantages. Some prefer to go to the tuition center as they can study with a group of people and make more friends. Some would prefer to attend private tuition at home where they can have a more flexible schedule for their lessons. In fact, nowadays home tuition is being recommended by many people more than going to tuition centers. Why is that? 
In this article, we have curated a list of key benefits of home tuition.
The Advantages of Home Tuition
One of the concepts of home tuition is individual or one-to-one assisted learning or teaching. A teacher or tutor of a particular subject can pay extra attention to only one or two students and give a commitment to them better. In fact, it is highly recommended for children or students who are slow learners.  They have the ability to learn and understand better in a slow phase. With the help of this individual learning, they will be able to catch up and strengthen their understanding of certain subjects better. 
As mentioned before, home tuition provides a more flexible schedule to the students and it is very convenient for them to study better. It's also simple to put together a schedule that works for the students, allowing them to schedule their lessons after school or other extracurricular activity sessions. This has gotten even easier with the existence and spread of online home tutoring, which allows classes or lessons to take place wherever and whenever they want at their own convenience. 
Comfort is important for the students to learn better. Some students prefer to study in a quiet atmosphere and some learn better with the help of soft music. With home tuition, students can concentrate more on the lessons in their own comfort. In comparison to school lessons, the students may feel more comfortable with a home tutor. They were able to ask questions and explore the issues. In this way, home tuition instantly boosts a student's confidence and allows them to ask the right questions during the lesson. 
Home tuition has become the choice of many parents who are very busy with careers and have limited time to look out for their children's education but at the same time want their child's education to get the best attention. 
If you are looking for the best home tuition lesson for your children, you can check out home tuition Selangor for more information.